I am super happy to announce my second collaboration with the Norwegian avant-garde metal explorers Leprous for their tour merchandise! It seems like the collaboration from 2014 was a great success so here we go! This is the new model, my own vision and interpretation of the concept behind their new album! Enjoy!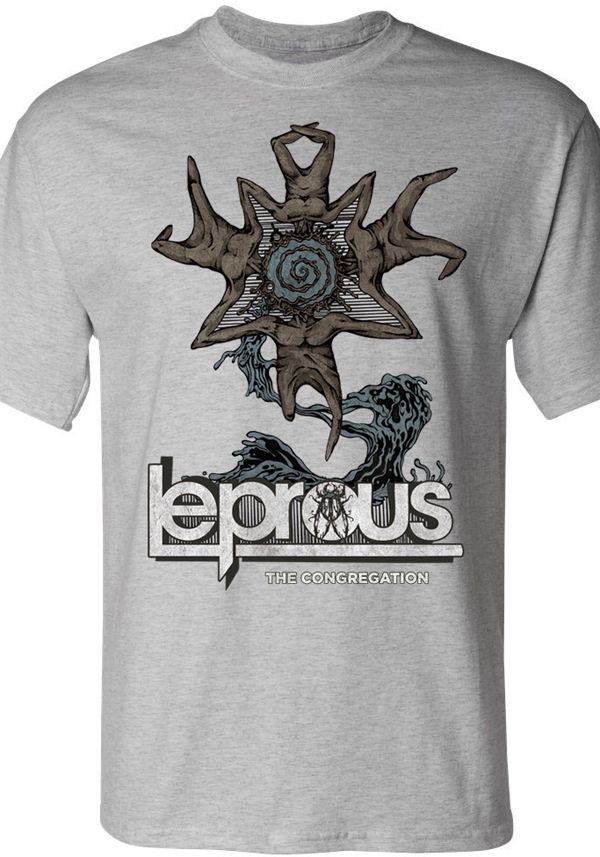 This is a tough one! I am super happy to present you the complete front cover artwork for the reissue of legendary Cabal – "Midian" album! Was a lot fo work in order to get this illustration done but I think the task of bringing the logo back from the dead sea of pixels was even more extreme hahahaah. The reissue is done by Dark Descent Records.
"his is the first and still the only album "CABAL", which entered the history of the American death / thrash metal'a as one of the most perfect and flawless specimens of the genre. Unfortunately the gang on this limited, besides the whole edition of the album immediately after its release, immediately settled in the collections of true music fans to this day it seemed almost nothing can revive the memory of this worthy band. Fix this very glaring injustice in 2000 took firm Red Stream, re-released "Midian" in gift format "digipack". Phenomenal – this powerful and professional stuff was almost forgotten. Definitely, such a bright pearl as "CABAL", deserves to himself a lot more attention from the fans of the old school."
Full album HERE.
May 9 was a very special night for me. The release date for my book "Magic As A Golden Mean" plus the first show of my band Bloodway for 2015, which was a complex one. The show combined Bloodway, who's philosophical moments Alan Watts signed with projections made with rearranged sequences from the film, On The Silver Globe, directed by Andrzej Zulawski. The film used to achieve these projections becomes a mirror that reflects defined Bloodway's music and ideas. The time difference becomes invisible in these two perspectives coming from different worlds, but related to the same basis. Interplanetary movement unfolded in music created by Bloodway not involve any separation or spiritual concession. The music direction is directed to an opposite side of humanity that built phenomena left behind ruins injurious to mind and spirit.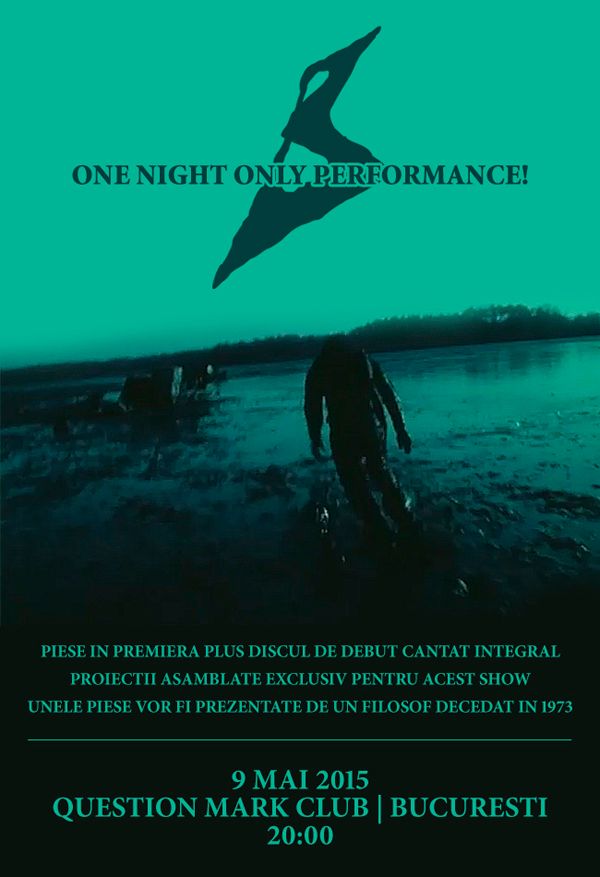 This is a new live video for the song "Walking Past Near the Lighthouse", scheduled for release this fall.
I am very happy to present you the front cover of a highly expected debut album of Sunset in the 12th house, entitled "Mozaic". The result is a handmade illustration / mixed media. Prorders and more info HERE.
Finally back after a very long trip which started in early February, when I went to Begren for building the Vulture Industries stage design. After that was Blastfest, with tones of great meetings and great times. After that I hit the studio with my band Bloodway to records our second release, together the same almighty Marius Costache . Right after I had two weeks of intense work to Roadburn screenings which seems that amplified very well the great shows of Enslaved, Wardruna and Skuggsja. After I went back to Norway, at Inferno, where the show with Vulture Industries was really amazing, even tones of work were necessary again for putting it up. There I had also the "New Wave Of Surreal Horror" exhibition, where I was so happy to have so many nice guests! 2 days back in Bucharest and after that I went to Holland, at Roadburn, where I had tones of work but also tones of great time with old and new friends! Thank you so much Walter Roadburn & Wilek Bierens for another brilliant Roadburn time, at all levels!!!!! The atmosphere is getting greater year by year in this wonderful family of die hard music fans, so I cannot wait the next year edition! I was super happy to exhibit together with such amazingly gifted artists like Kim Holm and Arik Roper and of course to share creative thoughts with so many talented people! Straight from Holland I went to Dortmund, where I was honored by the invitation of Jens Prueter and Century Media Records to have a exhibition related to new opus of the almighty At The Gates (Official) – "At War With Reality". I am so happy, after more than 20 years of listening , praising, sometimes redrawing bootlegs covers (back in the days) of Century Media releases I could finally meet the entire team, visit the headquarters and have such incredible great time together! Thank you so much Jens & company for the fantastic time you offered us there! Bewitched Café was fitting amazingly with the vibe of the exhibition! You will see soon, I will post some pictures. All this time Gina was there, and I simply cannot imagine myself surviving all this crazy period without her and without her help. We slept 3 hours this night, we are on the road since 6 am…so I will honorably retire now to my bed. I would like to thank to all my clients that also understood me in this period , I promise you all everything is getting back to normal from this weekend. But I need one day of sleeping and recharging my batteries…Hugs to everyone! I know, all I wrote here is super chaotic, but I wanted to mention few lines for you before I faint
)) Clarity soon.