I have 3 covers included on the best hard rock + metal album covers of 2015 by loudwire.com! Thank you! Who said that working on many projects is slowing down the quality?

Check out the article HERE.
Here is a nice special issue about the relationship between Art and Design made by Division of Sciences and Arts for the Design of the Metropolitan Autonomus University unit Xochimilco (Mexico) called Espacio Diseño. The publication dedicated 5 pages to my work, with some cool analysis added as well. You can find the article starting from page 40.
Charm Designer – "Everlasting" is a very interesting album produced by Waldemar Sorychta (Samael, Tiamat, Sentenced, etc). Check out the band HERE.
And here is the logo, the front cover and a lyric video I've done for them: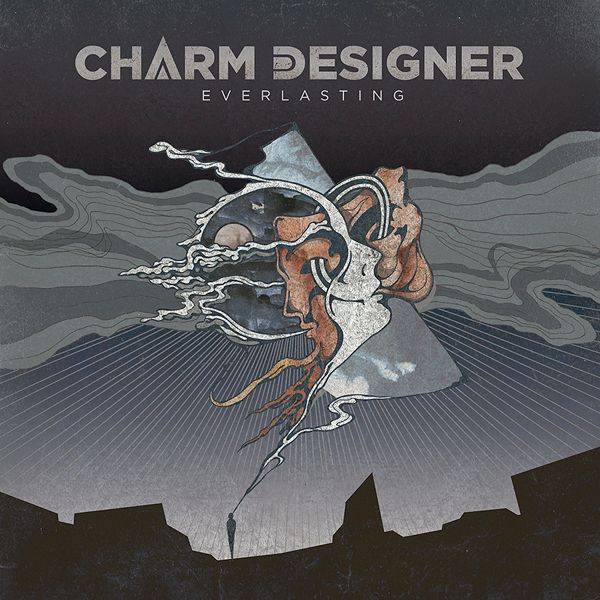 This is the backdrop I created for Arch Enemy – "Eternal Winter" Tour 2015, which is happening as we speak. It is a mixed media based on handmade illustrations and it is hiding a secret which can be revealed only by UV lights, in venues which have such a thing. smile emoticon If You are lucky you will be able to see the entire "show" created by this apparently classic backdrop. smile emoticon See you on December 10, in Bucharest! \m/
I am very happy to present you the artwork I made for Ensalved's upcoming 25th anniversary shows.
The Norwegian outfit play three London shows at the Metal Hammer-sponsored London By Norse event in March next year under the banner Enslaved 25.
The first show, at The Dome on March 17 and entitled Of Frost And Fire, goes back to the roots of the band's existence. The second show, on March 18 at The Underworld and called From The Runic Depths, will explore the transition from old to new before the final gig, Spinning Wheel Ritual at Shepherd's Bush Empire on March 19, brings the audience to where the band is now in their musical journey.
Enslaved's Ivar Bjørnson says: "Of Frost And Fire represents the quintessence of Enslaved roots. From the legendary Hordanes Land with its soundtrack-esque musical long players, via the vast geomythological canvases painted on Vikingligr Veldi, the revolutionary Frost that lifted us out of the strict underground and finally the odd pair – Eld, which pointed forward to a progressive future, and Blodhemn, where we had a last blowout of Black Metal-tempos and inspiration.
"For anyone curious about where such an eclectic band like Enslaved came from, this will be a first-hand guided tour through the primeval landscapes that shaped us."
He adds: "From The Runic Depths will explain the unlikely yet logical transition from then until now. From the nightmarish flirt with death and black on Mardraum, the spaced-out balancing act that is Monumension, the milestone and futuristic beacon Below The Lights, the second break for the band Isa and finally the refined prog-vs-extreme monument Ruun.
"Spinning Wheel Ritual is where the band wields together the dark roots with the psychedelic fabrics of the newer days – bringing to the surface the true potential of our songwriting and musical abilities. The focus is the same as it has always been – to bring to life our personal vision of whatever 'good and meaningful music' means to us, to create a vessel for atmosphere, deep association and simple enjoyment of music."
Mihai "Coro" Caraveteanu is the first guy who trusted my skills back in 2003, when I met him after I founded my design studio, Twilight13media. He was my first client here, being manager for several local bands at that time and booking agent for concerts in Romania or abroad. Years passed and we become very close friends, helping each other for many many times. So is pointless to express how close to my heart this guy really is, mostly now when our scene got hyper divided into small groups of futile interests.
Unfortunately, my old friend got a serious problem. On Saturday, November 21, Coro suffered a cerebral hemorrhage and now he is at the Floreasca Hospital, in Bucharest. As the hemorrhage seems that finally stop, he is now going through a complex treatment and close investigation. He is conscious but cannot be visited and will remain at the intensive care unit for an unknown period of time. Mihai's recuperation takes an undetermined amount of time, while he will not be able to work and will have to avoid any stress factors. Those who want to help him can donate any amount of money by using his girlfriend's bank account. She stands by him together with his family and their close friends.
Here you can find the bank account details (in romanian currency): RO52INGB0000999903230851 (lei) –
Alexandra Mădălina Bărbulescu
For PAYPAL donations you can use the following address: axavalaha@gmail.com
I will make an exhibition in Bucharest and all the sales will be donated to Coro.
Here is the poster, There will be 20 pieces exposed, printed on deluxe canvas and framed, originally made for Arcturus, Primordial, Morgoth, Grave, Bloodway, Sigh, Enslaved, Perihelion, Lethe, Haar, John Gallow, Feral, Rendezvous Point.
11 December 2015, from 7 PM @ Colony Art Gallegry ( Calea Călăraşi nr. 34, next to La Scena)
12 December, between 2 PM and 7 PM.
I would like to thank from the bottom of my heart to Victor Popa (Digital Advertisting), the chief taking care of my art prints for all over the wold since 2011. He supported the half of the production costs, proving once again that he is a really really nice guy . Also I would like to thanks to Arina Susara (Colony Art) and all my friend for helping me with spreading the news on such short notice.
So, this way, "The End Goes On" exhibition will get to it's third public presentation this year, after Tilburg (Holland) and Dortmund (Germany). This time will be presented as Mini-Exhibition @ RMM! It can be called a group exhibition, as near to my works will be presented the work of Axel Hermann. I will not be present, as I need to take care of some charity things home, but most probbaly this time you will be able to meet the At The Gates there! If you are lucky smile!
Well, yeah, this is something
What can I add more? It his face there, for him, official, my drawing. Nothing to add, speaks by itself.
You can buy the tshirt from Season of Mist HERE.