Dream Walk With Me
"Dream Walk with Me" is the first garments series that is pressed with personal works created by Costin Chioreanu. Without deflecting from the artist's established style of conceiving graphic projects by basing the creative process on philosophical analyses that are led by magical thinking and occultism, the present collection brings back the "dreaming" into the daily life. Obviously, it is not about that kind of dreaming caused by sleep. It is about dreaming as a state of mind found at the border between conscious realm and subconsciousness, that psychic state that connects us with the Universe and its unseen ways. The dreaming as it is presented here takes the lead on keeping the human spirit "awake" and far away from society and its given reality that is made up to be irresistible for the human mind. "Dream Walk with Me" doesn't answer to existential questions but it's an invitation to awaken the spirit. Practicing the way of awakening does not require a formula, as every man has his own way of discovering and understanding things. The secret is the creed of the one who wears these symbols and becomes the messenger of this concept among people. If there is no creed, the endeavor has no sense, no magic and (especially) no effect.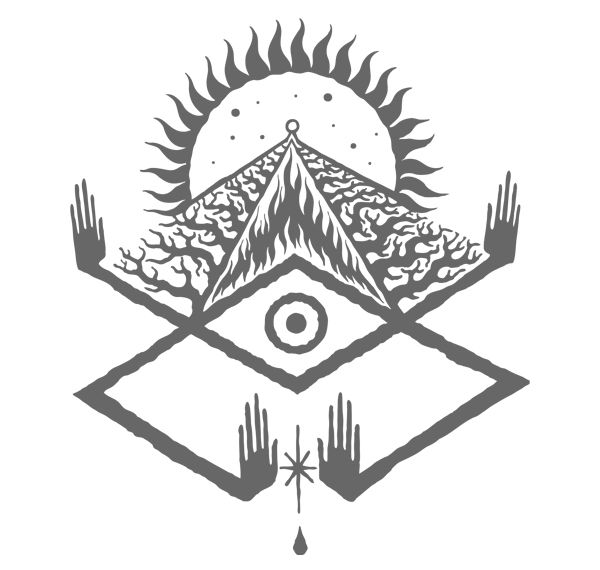 "In ancient times, the vestments were adorned with visual elements, even if they were used for rituals or for the daily life and this applies to many cultures, including ours (i.e. South-Eastern European). Besides decorative quality, these elements were, most of the times related to a philosophical burden, corresponding to contemplations and issues of analyzing things seen and unseen. I don't think that we desecrate these symbols or images if we put them on the clothes we wear everyday, just because we simply live in this day and age. There is no need to live exclusively in an ancestral place in order to enjoy our spiritual openings. I am deeply convinced that we can do it also here, in a city where the struggle to keep us "awake" is more powerful than in a space where it's easier to make contact with the spiritual realm. Here, we are day after day invaded by a sensory world that alienates us from our species' particularity.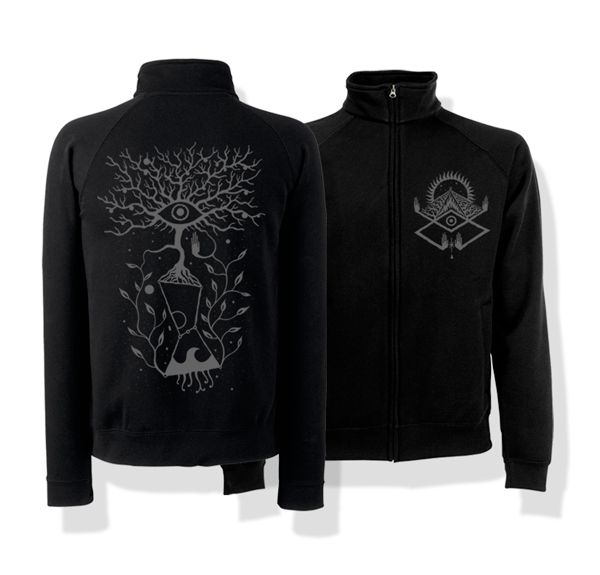 http://staythirsty.eu/barbati/men-sweat-zip-neck
won't talk too much about my artworks because their role is to give input. The input will be rejected or assimilated particularly by each of you. I prefer this code to be caught up by everyone that extracts it directly from the image and not from my explanations. The first work is called "Mother Earth, Father Sky" and the second is "The spider, creator of worlds". Both themes are illustrated in various forms within the oldest civilizations of those we can still access. The novelty of this thing is given by someone's personal approach, someone that has the experience of living in the world of today. I wanted to represent these themes by using my own visions, taking nothing from the shape they had in the past.
http://staythirsty.eu/femei/lady-fit-longsleeve-neckt
Speaking of the clothing items that are selected for both genders, we tried to offer a special range and searched for pieces that are hard to find in merchandise areas. I am glad that I found great solutions to this logistic problem, together with my friends from "Stay Thirsty",even if this option made the production costs higher. The main idea of this collection is to offer something special for people who are special, taking into account the product itself, the artwork that decorates it and its meaning."
Costin Chioreanu, October 2014
For more info and direct orders click HERE.
The official release of this collection will take place at Maximum Rock Festival 2014 – October 24 and October 25, Turbohalle, Bucharest, Romania.
See you there, where we can meet and talk.