DRAUGGARD | WyrdWeorc
This is the front cover I created for DRAUGGARD (RU) – "WyrdWeorc" This is a very interesting black metal album and I will start sharing it as soon as something official gets online. The band has a very particular way of arranging and playing some of their musical parts. The theme of the album was also super interesting to dig, but about all these more in the near future. 😉 Until then, here are some info about the album:
Track-list
1. Aettenisstapi
2. Нид Тебе! / Take This Nid!
3. Oskorei
4. Чёрный Сейд / Black Seidwork
5. Сияй, Мой Лучезарный Храм! / Shine, My Radiant Shrine!
6. What Velva Foretold
7. Век Волков / Age Of Wolves
8. Руна Смерти, Руна Льда / Rune Of Ice, Rune Of Demise
9. Der Todesking
10. Weavers of False Wyrd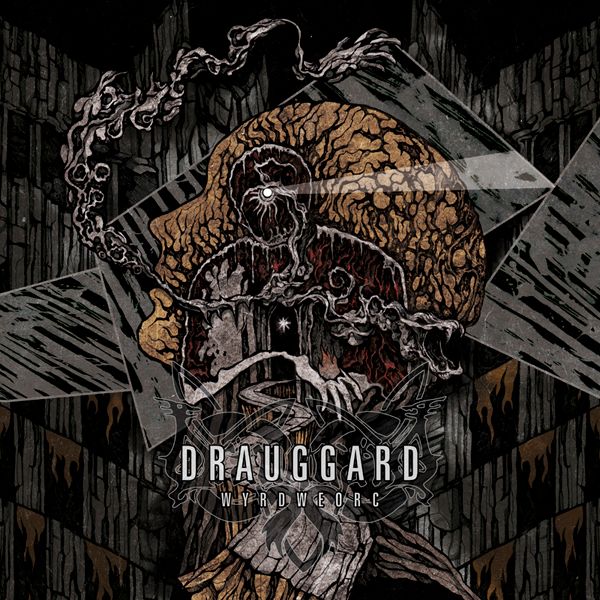 "WyrdWeorc" album was recorded at Soundpole Berlin XBerg studio, Berlin, October 2015. Mixed and mastered by Ilias Papadakis of Memorain at White Planet Studios in Athens/Greece. "WyrdWeorc" is going to be released by Unexploded Records. Meanwhile one can stream some of the new songs here: https://soundcloud.com/drauggard/sets/wyrdweorc
DRAUGGARD are:
Dmitry Ulybin – vocals/guitars
Lenz Lechner – drums
Юрий Коротовских – bass
Listen the band HERE.