Otherworlds Over Eire | Consumed
Yep, the autumn adventure with our friends from Valbrg is now consumed.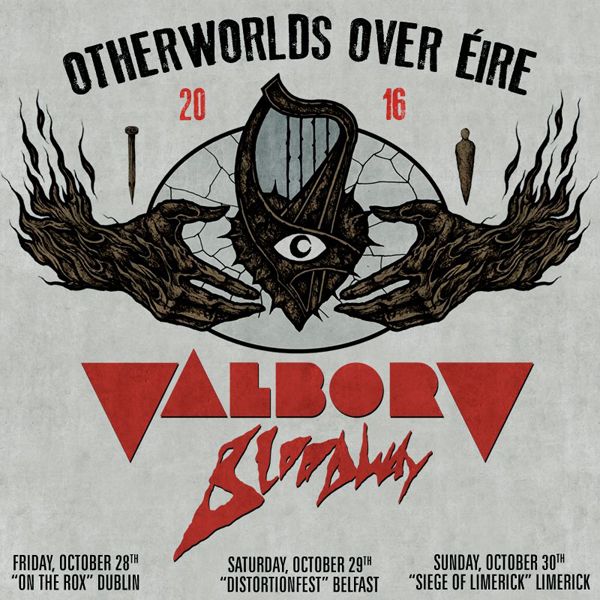 Here is the first video of my band Bloodway playing in Ireland. The song is called "Free Ends" and the concert took place in Dublin. It was the first show of the "Otherworlds Over Éire" tour we did together with our friends from Valborg. For a band hearing absolutely nothing in any of the monitors is not that bad. Thanks to Gina Sandulescu for filming this. Enjoy!
We would like to thank very much to Ade Mulgrew & Anaïs Chareyre for helping us with this show and lots of other things in Ireland. Here is a nice memory from our Belfast show at Distortionfest 2016. Yes, it is, by far, the strangest venue we ever played. But was nice as we felt like playing at King Diamond's mansion. Concerning the sound quality, test your yoga limits now by taking the positive side of it and enjoying (or not) the way Bloodway sounds on Marshall JVM.
Here is my band Bloodway playing the song "The Transfinite Castaway", live at Siege Of Limerick Festival – Samhain – Ireland 2016. This is the very first footage of all of us using our new live outfit. Well, if you manage too see something in that darkness!