I made this design for a very limited round of Enslaved tshirts (only 100 copies), related to their Anniversary – "Then and Now" – Two sets, one night" show at New York. First arrived first served so act fast tonight at Gramercy Theatre! A few tickets are still available but moving fast. Get yours now HERE.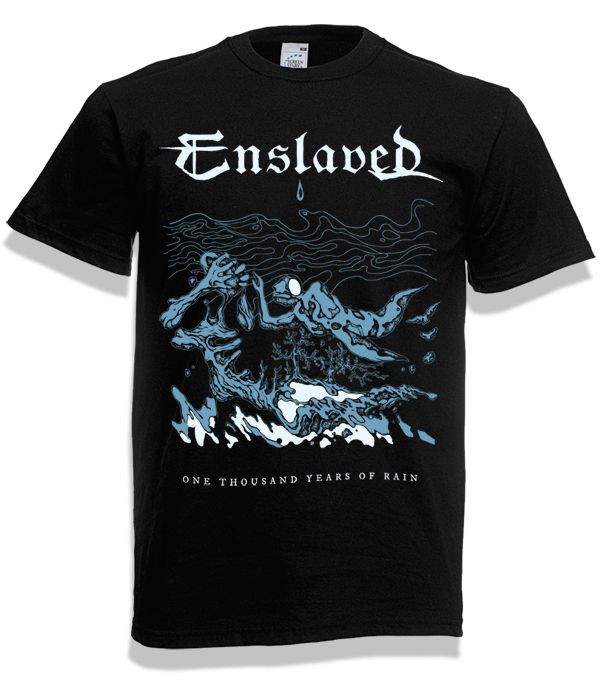 Here is one of the darkest videos I ever made. This is for Black Hole Generator of Bjørnar Erevik Nilsen with whom I have a long-standing working relationship not only in terms of album artwork, but also videos and live performance for Vulture industries. The song is taken from the new release entitled "A Requiem for Terra" which was released on Dark Essence Records last month!
Commenting on the video Nilsen said: "I find the video to be a disturbing piece. Costin Chioreanu has dived into the abyss of our collective consciousness and has emerged with images of our destruction. The joint annihilation of all life. Future generations sacrificed upon the altar of Moloch. A massacre of innocents from beyond the womb in the hope that we will be blessed with earthly pleasures in return".
Poster art is alive and well!
Spearheaded by legendary studios like Hipgnosis, and immortal trailblazers like Warhol, Mapplethorpe, and Giger, it's been a long path to rock and roll acquiring its status as legitimate art. It took a while for extreme music to get there too. From the hair metal days to the variety of styles in contemporary heavy music, it's been a long journey. This scene – our scene – is burgeoning with interesting artists and Heavy Metal is well represented at poster art events (i.e. SXSW's Flatstock, etc) all over the world.
This is E-Kunst, a new webshop for all heavy music related art.
ULTRA LIMITED PRINTS ALERT!! ONLY 10 signed copies worldwide. never to be reprinted ! Deluxe print on canvas or high quality digital prints. All of them exclusively available HERE!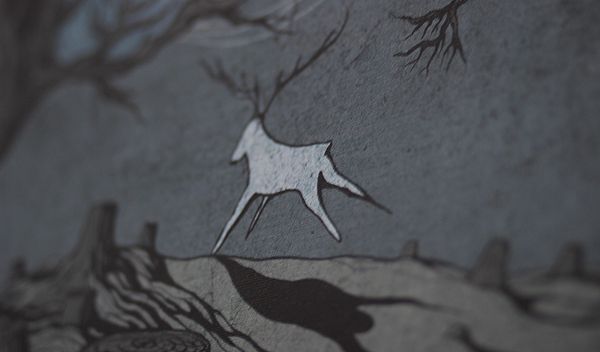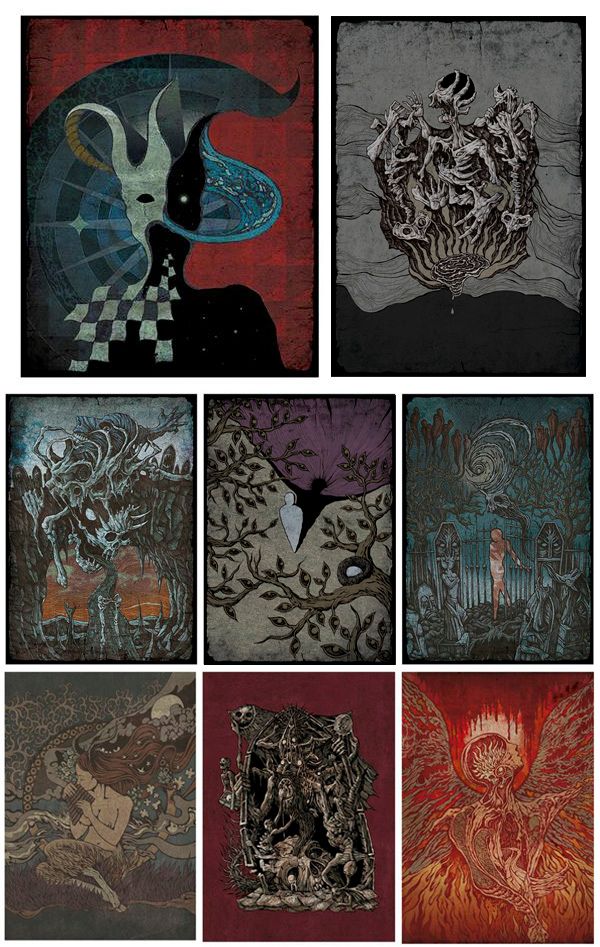 I am deeply honored to announce that I will be a part of a very special group exhibition @ Onkel Aksel – Musikkbistro / Norway Friday November 25th, and at Kilden Teater- og Konserthus Norway on Saturday, November 26th. The event is entitled "Last Day of Darkness Arts Exhibition" and presents the four artists that contributed so far to the image of Green Carnation – "Light Of Day, Day of Darkness": NIKLAS SUNDIN, COSTIN CHIOREANU, KIM HOLM and THEMOEN. I cannot find proper words to describe how happy I am to be a part of this and to exhibit together with my favorite graphic designer and illustrator Niklas Sundin and such a great artists like Kim Holm and Themoen!!!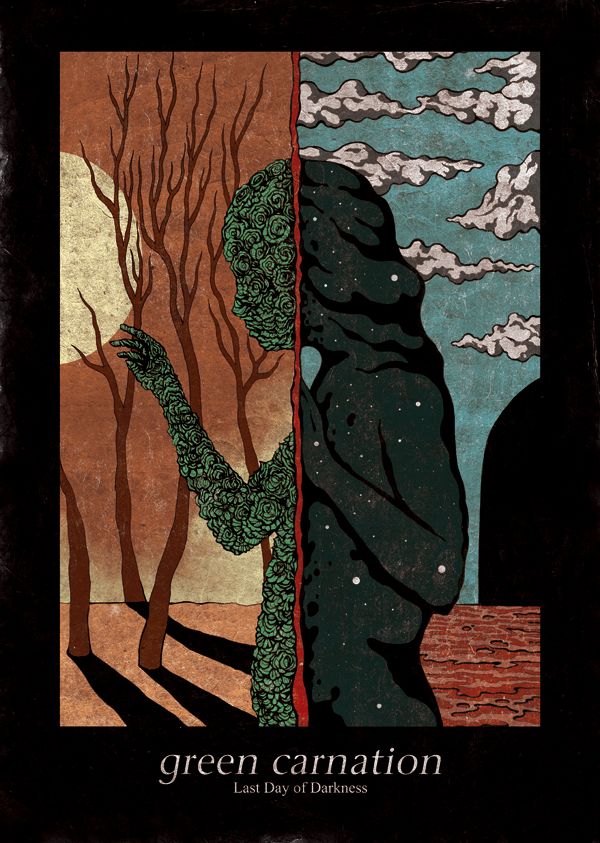 Here is the second clip from the upcoming Leprous DVD which I directed and edited. I was also part of the amazing filming crew formed by Marius Costache, Gina Sandulescu, Cristian Dita, Andrei Ionut George and Andrea Chirulescu.
"Live At Rockefeller Music Hall" was recorded/mixed by David Castillo as well as mastered by Tony Lindgren of Fascination Street Studios. The release will arrive on various formats, including a limited DVD+2CD Digipak, standalone DVD, 2CD Jewelcase, Gatefold 3LP on black vinyl + 2CD & as Digital Download audio.
The full tracklisting of the concert part is as follows:
LEPROUS – "Live At Rockefeller Music Hall":
1. The Flood
2. Foe
3. Third Law
4. Rewind
5. The Cloak
6. Acquired Taste
7. Red
8. Slave
9. The Price
10. Moon
11. Down
12. The Valley
13. Forced Entry
14. Contaminate Me
Additionally, the DVD contains the following bonus materials:
1. Behind The Scenes
2. Slave (Lyric Video)
3. Restless (Video Clip)
4. The Cloak (Video Clip)
5. The Price (Video Clip)
6. Leprous At Rockefeller 13 Years Earlier
Pre-order "Live At Rockefeller Music Hall" in its various physical formats from the Inside Out WEBSHOP
After almost one yer since "The Quest for a Morning Star" was released as physical A5 digipack, I finally could donate all the money received from the label as profit plus the entire sum I got from personal sales of the copies I received. The total was 3250 lei which means 720 euro. I donated all these money just to a single victim of Colectiv tragedy. His name is Pavlos Popovici and he is 16 years old (maybe he already is 17 years old, I do not know). The money will be used for upcoming surgery and treatments. Why I pick just one guy? Because in the last weeks , from time to time I asked here and there trusted people connected to victims to find out who is in more need of money. Sometimes I talked directly with victims, sometimes even I called them, procedures which is not easy, at least for a sensitive guy like me. Yeah, sensitive, is that a crime as well?? Whatever. Always the answer I received was "Thank you, I am covered", "Thank you, I personally do not need extra money, I am ok". So, no matter how much I wanted to find another person who would be different from the first list of four people I helped with first round of money , one year ago, I failed. Yeah, maybe I did not searched as much as I needed to, maybe I did a mistake. But hey, how many of you really know how is my real personal life so you can evaluate properly my decision? Hmm? I am sure some of you (mostly romanians because they are born paranoid anyway) will consider my decision is shit. Ok. I am done with my connection with the case Colectiv from today. I had enough of circus on real and virtual life connected to exploitation of this tragedy which turned it into a CASE. Can I say something in the end? Like a personal note? Or that will drag instantly other teachers of life and haters into my facebook messenger, like it did one year ago? What I want to say is simple: You are making a big confusion between POLITICS and REALITY.In rest, I would like to thank from the bottom of my heart to all real people outhere, the (probably) last dinosaurs who really understand what I am , what I do, why I'm doing what I am doing and my way of thinking, which means, in the end they have the same opinion as mine on this matter. To all of you – from dinosaurs to the highest developed to none person from my list: All The Best, take care and enjoy your day. And yeah, do not exploit the dreams of musicians, as when those are pure, you might get like a planetary tornado of bad karma back. Just sayin'. Do not steal from artists! Universe is not sleeping, and you have absolutely no chance to control it.

This is the lyric video I did for the Greek occult doom band The Slayerking (featuring legendary Nightfall members). The song is entitled "Sargon of Akkad" and is the 3rd song from the debut album SANATANA DHARMA that is out through Finisterian Dead End http://www.finisteriandeadend.com and distributed by Season of Mist http://shop.season-of-mist.com
The story of Sargon, one of the earliest of the world's great empire builders, is still fascinating today. He was an orphaned child that crossed the river inside a basket and saved by a humble man, a gardener, who grew him as his own child.
Enslaved – "Birth Of New Worlds" tshirt design it is a image I created combining watercolor painting with photo manipulation and some collage collage. There are only a very limited number of those Anniversary Special Edition t-shirts (4 out of 6, limited to only 150 models worldwide) left in Enslaved Webshops! Don't snooze if you want to grab one!
You can purchase this Anniversary t-shirt here:
EU
US