This merch design I made for Ihsahn is available now at the concerts. You still have few chances to catch the band around Europe! The tour with Ne Obliviscaris and Astrosaur started on 29th October: Gothenburg, Copenhagen, Hamburg, Cologne, Leeds, Endhoven, Paris, Esch, Milan, Vienna, Prague, Budapest, Wroclaw and Warszawa.
Get tickets at www.ihsahn.com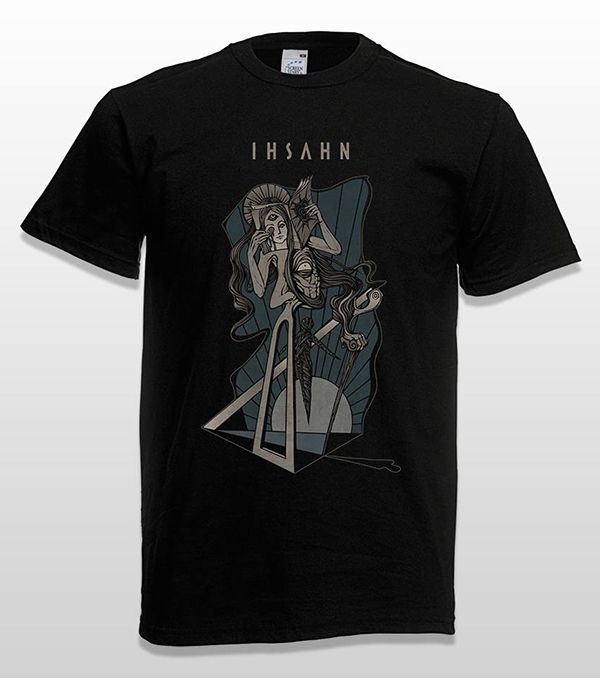 I am super happy to present you the official video i made for almighty Ihsahn. Filmed at and in between shows, in various locations, the videp is visually speaking about the journey of the musician into the world of light and darkness. I want thank from the bottom of my heart to Gina Sandulescu and Pål Steven Kolstad for extra filming angles, Andrea Shifulescu for her extra cameras, all the help and dedication she put into this project and to Jaime Díaz-Otero Núñez for helping us with holding the lights for the indoor shots.
GHOST will return to Milwaukee on Halloween to honor its fan who passed away this past spring after attending one of the band's shows.
The Swedish metal act's sold-out concert at the Riverside Theater on May 31 came to an abrupt and tragic end when fan Jeff Fortune collapsed at the venue, and died that evening.
For the October 31 show, a special shirt, featuring an illustration of GHOST frontman Cardinal Copia and Fortune wearing Michael Myers costumes from "Halloween", will be sold at the Riverside Theater, with all proceeds being donated to Fortune's family.
This illustration was done by yours truly.
Since the beginning, Bloodway had been like a phenomenon which controlled all of us the three members. It gathered us and made us create a certain type of music, it drew us close to each other just to alienate us. The same band made me write about the most taboo subjects for people and choose its existence as relating to the story of the "Human Factor" , which kept on widening during the course of three pieces of discography. Strangely or not, during this whole time we had the same label, the same sound engineer, the same photographer for the official pictures and the same line-up. Today we have released the epilogue of the story which we started five years ago, which means a collection of live recordings, so that we can properly close a breath-taking adventure and that the people with an interest in our music can get a live record by Bloodway. "Epilogue: the Public and Private Encounters" is thus the last Bloodway record. This ends like that because the band made me understand that its entire existence should remain dedicated exclusively to a single story. On behalf of the three members, I want to give thanks to everyone who helped us, especially for this live record to Carmen Susana Simoes (Earth Electric / Moonspell live) for composing and recording this amazing choral piece entitled ""A Chant for Peace" those who believed in us, and first of all those whose hearts were touched by this story or band. Last but not least, I would like to thank that entity which in the human world is called the band Bloodway, because it totally discharged me of the deepest darkness which I ever learned within me. I never thought I would write these lines, but the respect I bear towards the integrity of the Bloodway story is more important than anything else.
LIVE RECORD IN FULL AVAILABLE AS A DIGITAL RELEASE HERE.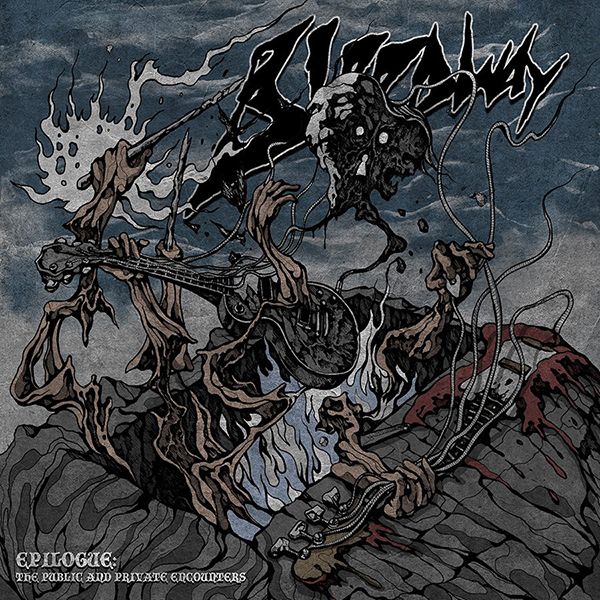 Here we go, this is the third video premiere of this week, after Kataklysm and Sigh. Can be counted as the fourth, if we take in consideration the tour spot I made for Ihsahn, which was released today…Anyway, this time is about the almighty vikings of Einherjer and the new video I made for their song "Mine Våpen Mine Ord " off their new album "Norrøne Spor", which will be out on November 9 by Indie Recordings. This was truly epic, I got severe sun burns by filming this one (who the hell would expect that to happen in Norway?!) but also I enjoyed feeding the seagulls and drinking a huge glass bottle of divine home made cider, cold as ice! I would like to thank very much to Gina Sandulescu for her second camera shots and for her eternal patience with an old fart & grumpy as I am. This was a beyond amazing experience.
Order the new album HERE.
Here is a weird short movie about my exhibition at Dracula's castle. Contains also an interview with Castle's curator (English subtitles included) and some music which I composed and recorded especially for this material. Thank you so much to Gina Sandulescu for filming all this stuff and for the translations! Enjoy!
So. another day, another grand video premiere. This time is about a killer collaboration between two major legends SIGH (official page) and Phil H. Anselmo (Pantera / Philip H. Anselmo & The Illegals / SCOUR) !!!! I had the honor to illustrate this song with a fucked up animated video which speaks about the humanity…from a different perspective. Finally I could express my passion for really weird Japanese horror movies. Keeping of course, the conceptual connection with the lyrics of the song…"Homo Homini Lupus" is from the new album "Heir to Despair" due out on Nov. 16th 2018 via Candlelight / Spinefarm Records. Enjoy!
I feel honored to present you my work for almighty Kataklysm. For this animation I went beyond my technical borders and I also reached a new record concerning how many main drawings I am creating / animation. This time I reached to 70 handmade illustrations and 3 watercolor paintings. For a 4:40 min video is a lot, I tell you! I would like to dedicate this work to an ancient friend, with his nickname Boracu, if he is still alive, somewhere, I wish he will see this. KATAKLYSM frontman comments "'…And Then I Saw Blood' can be interpreted in many different ways as it has an open concept to it. Everyone can see it the way they want but we wanted an animated video done with an artistic flair. Costin was the perfect artist to do it. I told him the central theme of the track deals with the betrayal of two close friends. I asked him to bring in his own world on how he envisioned the song and theme. Costin totally out did himself in this futuristic but realistic interpretation of where we are headed as people continue to get absorbed by technology and this urge to create something bigger, stronger, and more intelligent in this obsession to become godlike."
Kataklysm will kick off the European leg of the "Death… Is Just The Beginning" tour with label-mates Hypocrisy and The Spirit, this Thursday!