"Hour Of The Nightingale" was a very deep project, no matter it entered my life suddenly, out of nowhere, as totally unexpected. I need to confess that working on artworks and layouts was easier than working on the video, where I needed to be focused on the connection between music and lyrics which is…beyond powerful. While working on the lyric video, there were several moments when I really need to stop and take a big breath in order to gather my powers to continue. I am glad that I could help this release to happen…
Here is few words from Juha:
"Life has truly taken everything away from me, but one thing it can never take away from me, or anyone of us, is music!
Aleah, from today your beautiful spirit, voice and your words are finally being released to the world. I was such a fortunate person to see your magic in work so close, and to write so much music with you. From today I want everyone of you to celebrate, embrace and share her music and the lyrics of such a light and great darkness as far as you can. You always told me that to really understand your true self you need one white and one black wing on your back. How easy it is to hear from your music. Music truly was everything to her and she crafted every single word and a note until they were like a shining diamonds of her soul, a pure blinding light in the dark. When ever she picked up the guitar and started to sing I always knew she could not be from this time and place, not from this world. And she wasn't. Aleah, thank you for leaving behind your healing voice and words for all of us to embrace. Like a true star you never pushed your self to the front, or said a bad word of anyone. But then again you never needed to, as the time stood still when ever you walked into the room. Now the time stands still forever in your music and words, yet they could not be more alive. I will carry your flame. Love Eternal Nightingale." – Juha
Yep, the autumn adventure with our friends from Valbrg is now consumed.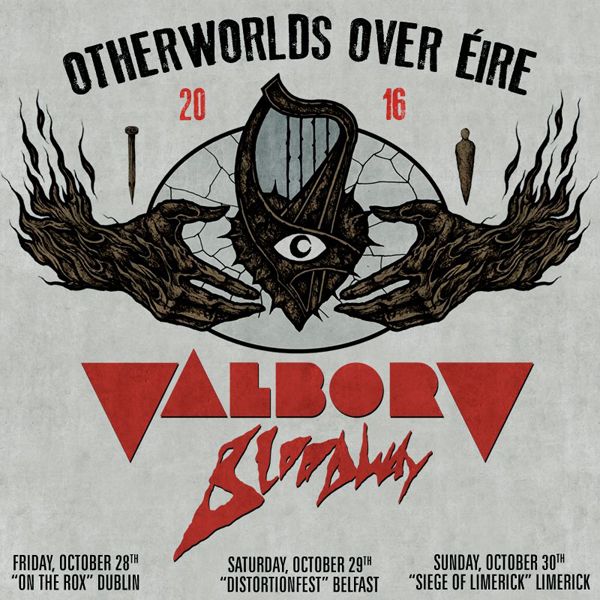 Here is the first video of my band Bloodway playing in Ireland. The song is called "Free Ends" and the concert took place in Dublin. It was the first show of the "Otherworlds Over Éire" tour we did together with our friends from Valborg. For a band hearing absolutely nothing in any of the monitors is not that bad. Thanks to Gina Sandulescu for filming this. Enjoy!
We would like to thank very much to Ade Mulgrew & Anaïs Chareyre for helping us with this show and lots of other things in Ireland. Here is a nice memory from our Belfast show at Distortionfest 2016. Yes, it is, by far, the strangest venue we ever played. But was nice as we felt like playing at King Diamond's mansion. Concerning the sound quality, test your yoga limits now by taking the positive side of it and enjoying (or not) the way Bloodway sounds on Marshall JVM.
Here is my band Bloodway playing the song "The Transfinite Castaway", live at Siege Of Limerick Festival – Samhain – Ireland 2016. This is the very first footage of all of us using our new live outfit. Well, if you manage too see something in that darkness!
This is the story of the last Einherjar coming to Valhalla, ending up with the battle of Ragnarök. I am happy to present you the newest animation video I've done for these brave Norwegians and their re-recorded "DRAGONS OF THE NORTH" legendary album. \m/
This cover is nothing but a soft editing of a photo I took in Carpathian mountains last summer. Depends only on the observer what he/she wants to see 🙂 EINHERJER – "BALLAD OF THE SWORDS" single out now!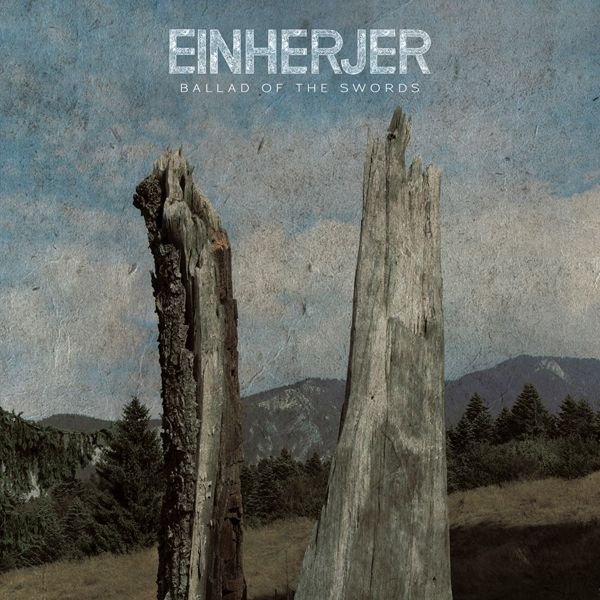 The psychedelic forest folk band HEXVESSEL return for the second time to the Leafmeal Festival and announce a very special show at the festival Warm-Up, tomorrow, November 4th, 2016 (Tapir Media gallery, Rheinische Str. 12 in Dortmund, Germany at 9pm).
Only at this event HEXVESSEL will release a cassette tape limited to 30 copies with previously unreleased demo recordings. I will be will be present at this unique event to draw the cover artwork for each individual tape. So yeah, tomorrow I need to draw 30 front covers :))) See ya there!
Founding partners Mat McNerney and Marja Konttinen ceremonially unfurl the music of Hexvessel and spirit the fragments into the wind. They will invoke stripped down and acoustic renditions of songs from Hexvessel's back-catalogue, including previously unheard material, in a darkly intimate and exclusive performance….so will be a really special acoustic show!
UPDATE: Working hard in order to finish the Hexvessel limited edition tapes….after sleeping just one hour last night and a peculiar wizzair flight very early in the morning…working all day on these…come at Tapir in Dortmund to see 2 great exclusive shows …starting 9pm tonight…and see me working as well! Hell yeah! Bring some whiskey and show your love!
Finally, here is a killer piece taken from the DVD I created for Leprous, entitled 'Live At Rockefeller Music Hall' which will be released November 25th 2016 via InsideOutMusic. Here is the entire crew:
Camera Team: Costin Chioreanu, Ionut George Andrei, Marius Costache, Gina Anca Sandulescu, Cristian Dita.
Additional footage by Andrea Chirulescu
Filmed & Directed by Costin Chioreanu
Live Visuals by Costin Chioreanu
Recorded and mixed by David Castillo @ Ghostward / Fascination Street
Mastered by Tony Lindgren & Fascination Street
Audio editing by Linus Corneliusson
Live sound by Joachim Møller Kristensen
Lights by Thomas Frost
I would like to thank again to Mihai Andrei for his logistical help back in September 2015, when I filmed with him the screenings for this song , in the yard of Pionierul ex-factory, exactly with 1 month before the disaster from Club Colectiv. I remember how some guys from the yard become extremely aggressive to us when they saw that we are filming parts of that factory in ruin….