Hello everyone. As you could notice, there were no updates on this website for almost one year. It was a very intense year for me so I simply could not find the time to do it, as the number of projects and crazy deadlines were beyond any expectations. All I could fix all this time, thanx to a very good friend, is the shop section. That is updated, upgraded is is fully running now. So, until I will finally manage to update everything please check my facebook page for daily updates. I suggest you guys to follow me there, as sadly I reached the limit of 5000 friends in my list so I basically cannot add anyone else. Thank you for understanding!
This is my page: https://www.facebook.com/costin.chioreanu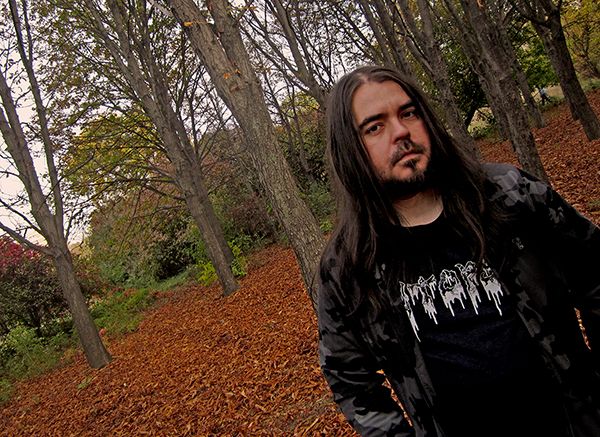 'There is A Place Called Home' relates to my childhood spent in a very beautiful place, a place where I experienced the first magical moments, a place where I learned how to praise the nature and to live in the rhythm of it, a place where I discovered the first black metal records, a place where everything started for me in this life in terms of a spiritual level. I am not a person who lives in the past. I rather fight with myself to stay rooted in the present, so I would like to introduce this series of works as a collection of my strongest memories from my childhood. One of the reasons why I have decided to take this trip back in time, by using the skills I have at present, was the feeling of being lost in a world which is too much focused on anger and aggression, on materialism and primal senses. So I went back there, to take some energy from that fountain of sense in order to be able to step further once again. Thus, I would like to thank so much to Svart Records for putting all this effort into bringing my best musical project to date in this world under a physical form and to Marius Costache, of course, for giving an extra dimension through his amazing mastering!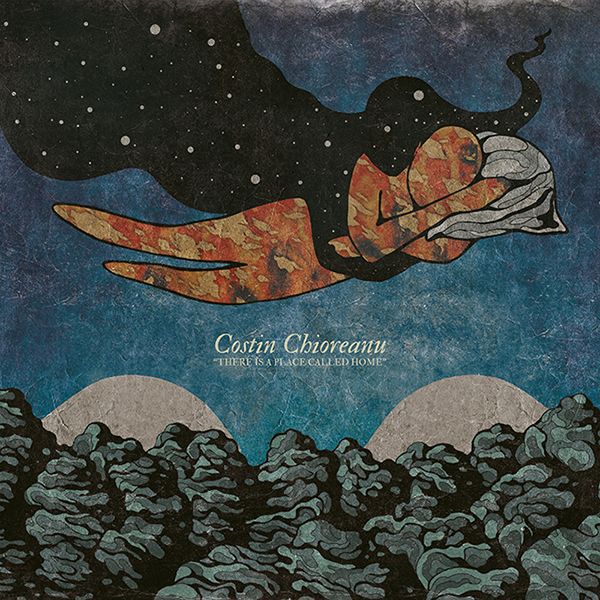 "There is a Place Called Home" will be released by Svart Records as a deluxe gatefold vinyl with eight booklet pages in a extra limited edition of 300 copies at Roadburn Festival 2017.
Here is a picture with me at the house of my childhood, made in 2016. 🙂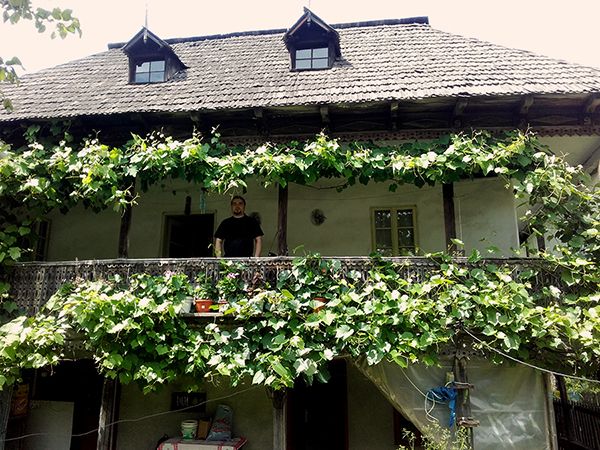 Here is the official press release from label:
"There is a Place Called Home" is the name of the soundtrack made by Costin Chioreanu for his latest art exhibition concept, which went under the same name. The worldwide premiere of this exhibition took place at the Dark Bombastic Evening festival in Transylvania, in August 2016. The soundtrack consists of three complex instrumental songs running for about eight minutes each and they follow somehow the previous works in the musical field created by Chioreanu through the unexpected patterns of dark avant-garde music. Influenced by the overall theme of the project, the music got extremely visual this time and resembles a surreal painting made with thrilling sounds and various sonic structures. This once, the artist included for the very first time in his career digital and analogue synths and even some traditional Romanian flutes and combined with crooked guitars, they brought the whole thing into a new dimension.
AAAAAANDDD! Here is the worldwide premiere of the second song of this release, entitled "The Night". 🙂 Enjoy!

Check out the official Roadburn statement here, there are some really nice words about my work there! Thank you so much guys! 🙂
http://www.roadburn.com/2017/01/costin-chioreanus-place-called-home-released-svart-records-roadburn-2017/
For me, the year starts with all engines at full power and thus the second weekend of this year will bring the first big events: my first exhibition and the first concert of my band Bloodway in 2017.
Both of them will happen during a single event, the legendary festival Death Morozz. This will be the 13th edition of the festival and I already feel that this idea is right and that the stars agreed to it due to the numbers' matching. The events will take place on the 14th of January, 2017 at Albion Territory in Chişinău, Republic of Moldavia, starting with 8 PM. The title of the exhibition is "Medium In Motion". The exhibition will be based on a multimedia content, since this time a fine selection of animation movies that I made for bands like At The Gates, Spiritual Beggars, Mayhem, Napalm Death, Virus, Vulture Industries, Scorpion Child (and many more) will be played on several screens of the venue. The Bloodway show will be a pretty diverse one, presenting songs from our first two releases.
See you there!
I would like to wish you all a fantastic new year, full of joy and happiness, so I decided to publish this work for this special moment. This watercolor painting is fully charged with many complex feelings which I would like to spread into this world and it might do good for the few receptors out there. From the inner space, with love, Costin.
5 years after it´s release upon mankind and after 5 years of continued requests for a re-print of "Grishjärta", HAL finally agreed to do it.
Grishjärta was released in 2011 as a signed, large format hardcover edition, followed up by a limited and unsigned paperback version with added poems and illustrations.
Both versions were sold out almost immediately.
While Grishjärta is meant "for the few" we can not ignore the impact that this book has made on the true followers and it should be looked upon in the same light as "Death – Pierce Me" and "Transformalin".
This third and most likely final edition will be the paperback version with the extra material but this time in the larger hardcover format.
I agreed to add a few more illustrations to this edition, in order to make it stand out as the definite and final solution of the editions issued.
200 copies will be printed and all copies is to be handnumbered and signed "Grishjärta" by Il Capitano; Nattramn.
The funds we raise for this book is meant for next HAL project which will be the largest, grandest and most important thing we will ever do (not counting the departure).
HAL is sending out one more newsletter on December the 31st. Make sure not to miss it.
Obviously, this is a continuation of the story presented by the illustration I created a while ago for Dread Sovereign's LP "All Hell's Martyrs". I really enjoyed the crazy idea of using the same "scenery" of previous cover, while changing the story. There are the same 3 characters, just the victim, the vibe and the type of execution differs. So yep, this is the work I did for "For Doom The Bell Tolls".
Tracklist
1. For Doom The Bell Tolls
2. Twelve Bells Toll In Salem
3. This World Is Doomed
4. Draped In Sepulchral Fog
5. The Spines Of Saturn
6. Live Like An Angel, Die Like A Devil (Venom Cover)
More info HERE.
I would like to present you the cover artwork I created for LETHE – "The First Corpse On The Moon". Is not an easy announcement, as the story behind this cover is really strange. At the end of October 2015 I was working on the sketches for this album…and I remember very well that I was working on this project, this front cover more precisely in that horrible evening of October 30…when in a local club here in Bucharest many of my friends from rock scene died in a horrible fire. And no, this is nto that strange thing. The strange thing is that in that evening the local band Goodbye To Gravity was releasing their second album, entitled "Mantras Of War"…and if you will see that cover, now as you know how almost the entire band (except the vocalist) died …you will understand. The sketch for this piece was finished with 1 hour before the fire, while another piece was in works exactly when the phones started to ring all over….but that one is not published and it was not used for this project. Maybe one day I will show that to you. We will see.
Tor-Helge, LETHE's mastermind, has defined this album a "snapshot in time". Together with the talented Anna Murphy (Cellar Darling, ex-ELUVEITIE) they paint on "The First Corpse On The Moon" a melancholic, introspective and ethereal musical landscapes ready to be released via My Kingdom Music on February 24th.
The album, mixed by the same Anna Murphy, was mastered by Marco Jencarelli at Soundfarm Studio.
Here is the tracklist:
1. Night – 2. Inexorbitant Future – 3. Down Into The Sun – 4. My Doom – 5. Teaching Birds How To Fly – 6. The First Corpse On The Moon – 7. Snow – 8. Wind To Fire – 9. With You – 10. Exorcism
To end this a great contribution was offered by great special guests such as Eivind Fjøseide (Atrox, Manes) on guitars; Fredy Schnyder (Nucleus Torn, Eluveitie and Triptykon) on piano; Tor Arne Helgesen (ATROX ) and Rune Hoemsnes (MANES) on drums; Asgeir Hatlen (MANES) on vocals; K-Rip on rap voice; Shir-Ran Yinon (ELUVEITIE) on violin; Ivo Henzi (CELLAR DARLING) on additional guitars and a few others.